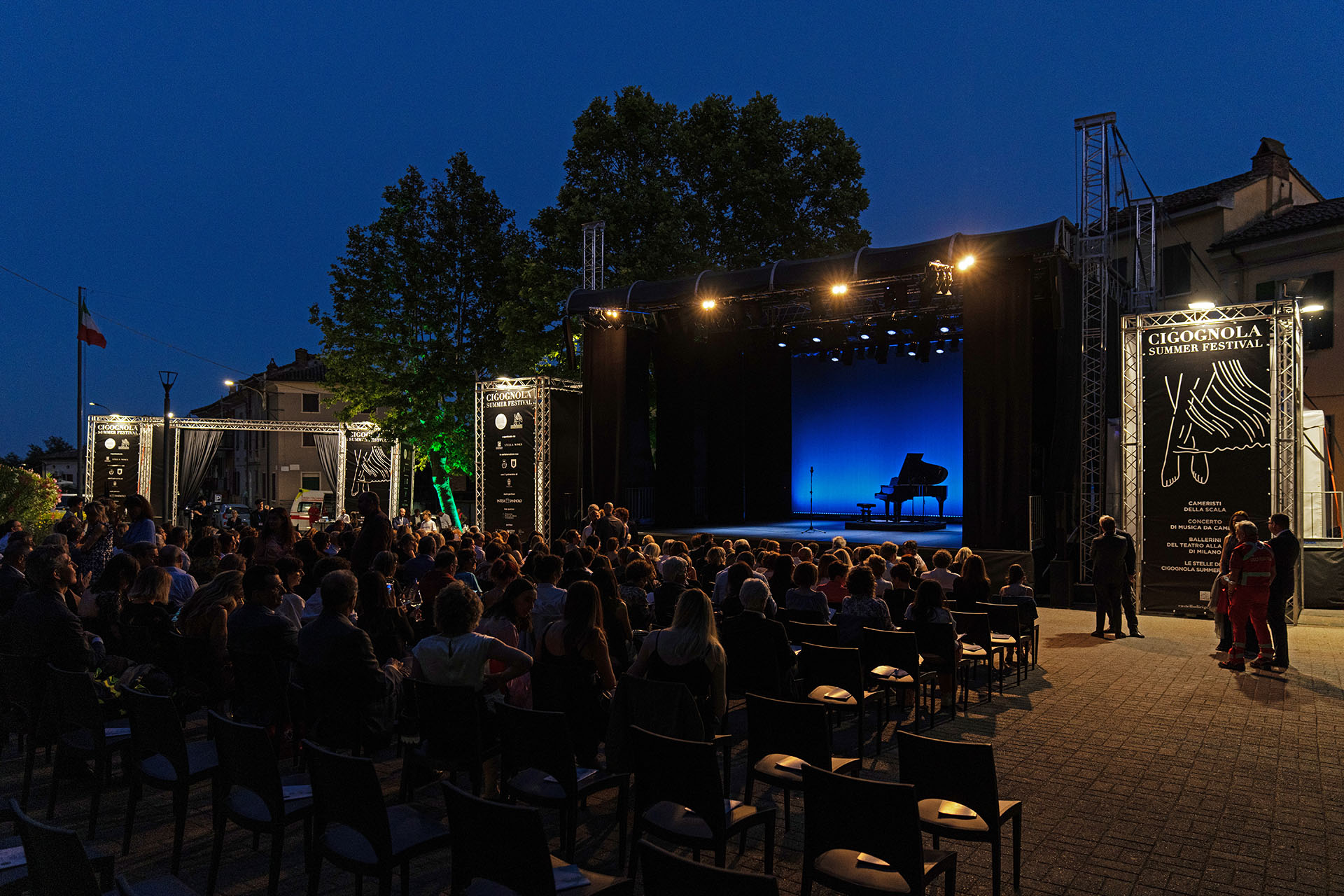 CIGOGNOLA SUMMER FESTIVAL
To enhance the food and wine tradition and culture of the Oltrepò Pavese area, the town of Cigognola hosted national and international affirmed artists for four consecutive evenings who performed music and ballet shows in the charming square at the foot of the Castle.
PROJECT DETAILS

For this particular event, we took care of all organizational and technical aspects for the client. We created a hall that brought theater to the square for four evenings of light music danced and played live by internationally well-known artists.
CLIENT
Stella Wines